Dilijan Community Center is
YOU!
Our mission is the creation of a platform to support the formation of a homogeneous community where diverse groups of people can get access to a variety of resources, expertise, knowledge, and information to be able to meet their personal and professional development needs and become a driving source for the development of the Dilijan city.
radio
Dili Radio
DiliRadio is the only online radio platform in Armenia which is run by teenage volunteers. The platform was provided in the scope of the project "Microwav Radio without Borders South Caucasus. The project was launched in November, 2015 and broadcasts programs about Dilijan community life. The team got trainings on radio journalism by invited trainers and later in Radio Van, Yerevan.
inboxArchive
class
Special Courses
Our Centre's educational initiative includes language courses and art & performance studios. We provide training programmes for teenagers, women, teachers and other groups from among Dilijan's population
helpView
createSign Up
local_library
"Koriz" Newspaper
"Koriz" is an independent youth-run community newspaper in Dilijan. It is one of the educational and social projects of Dilijan Community Center. In "Koriz" one may read about profile stories of the local people, the biggest news of the community life, the upcoming public events of the most active organisations. "Koriz" also encompasses two sections dedicated to UWC Dilijan news and photostories created by Tumo Dilijan students.
subjectRead
mailSubscribe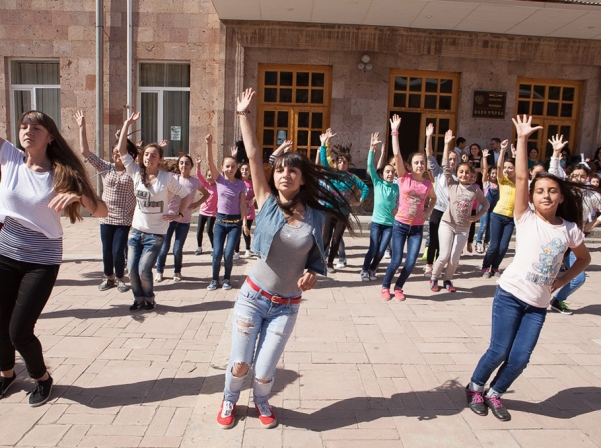 LOCATION
Dilijan Community Center
61 Myasnikyan, Dilijan
Armenia, 3903
call
+374 60 700 800 (331)
pan_tool
Donate
Help the Dilijan Community Center.